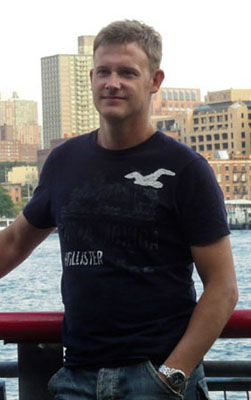 Hi!
I'm Fini Patrick Holsting from Copenhagen, Denmark. I'm a Master Mariner within the A. P. Moller-Maersk Group in the Danish Merchant Navy, and currently I reside in Svendborg on the island of Fyn, 150 miles from Copenhagen.

History
Born in Roskilde west of Copenhagen, Denmark December 26 1982, I lived the first 6 years of my life in the Danish country side, in a house my Dad built outside Koege. In 1989 I went with my family to Kentucky, USA for a year, where my twin brother and I attended first grade and my older brothers went to high school. Coming back to Denmark we settled down in Naerum, a suburb of Copenhagen, 10 miles north of the city.

I completed ground school (0-9th grade) in 1998 and then took my high school/upper secondary/preparatory school exit examination at Virum Gymnasium, graduating as as a mathematic student in 2001.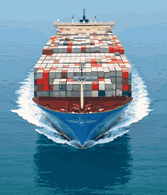 Going to Sea
My twinbrother and I signed for the world's largest shipping company A. P. Moller-Maersk in the fall of 2000, and started at Svendborg International Maritime Academy in Svendborg, Denmark August 2001 along with 70 other cadets, to commence training as a dual purpose ship's officer. Graduating from first theoretical period in December 2001, I went to sea for practical training for 6 months. I spent two months on board one of the world's then largest container vessels, Knud Maersk, going from Europe to the Far East. I then embarked the large tanker Eli Maersk, and sailed from the Middle East to the Carribean Sea and Brazil and back to Cape Town, South Africa.

After a 6-month workshop course in Svendborg, DK, I completed 2nd and 3rd theoretical semester before returning to sea in 2004. I embarked containerships Olga Maersk and Nicolai Maersk and supply vessel Maersk Forwarder. In 2005 I completed 4th and 5th theoretical semester to graduate as a Dual Maritime Officer (Junior Officer) in december 2005.

Career
After graduating I worked for 18 months as both navigational officer and marine engineer primarily in the Europe - South America trade with the A. P. Moller - Maersk L-type container vessels, while also doing some work ashore for the cadet recruiting department.

From 2007 to 2009 I returned to Svendborg International Maritime Academy, studying to obtain Master's and Chief Engineer's License (Senior Officer) and also working as an instructor in the academy's ship navigation simulators. I spent the summers between school periods at sea with Sofie Maersk and Anna Maersk.

I graduated as a Dual Senior Officer (Master Mariner and Chief Engineer) in October 2009 and subsequently signed up with Maersk Supply Service, and returned to Maersk Forwarder.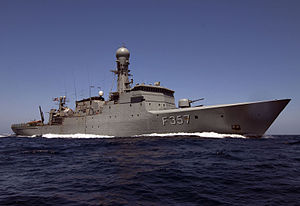 In August 2010 I was drafted to the Royal Danish Navy and underwent four months of military training. This included a two-month expedition to Greenland with Danish navy vessel HDMS Vaedderen (Thetis-Class ocean patrol frigate).

After that I returned to Maersk Supply Service, given assignments within their fleet of large Anchor Handling Tug / Supply vessels in world wide trade.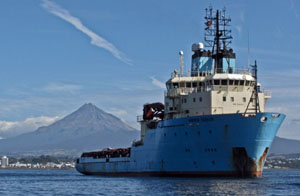 In December 2012 I was offered promotion to Chief Officer, and elected to focus on the navigation/deck side while still retaining my marine engineer license.

In 2014 I obtained a Master Mariner Unlimited license, enabling me to assume the role of Captain/Master on any ship, regardless of size and geographic location.

From 2016 to 2019 I was involved in the Maersk Starfish Newbuilding Project, assisting with yard supervision during the building process and being part of the operational crew taking three of the vessels from the yard and into operation in the fleet. I was first assigned as Chief Officer, before being promoted and taking the 3rd newbuilding from the yard as Captain.

In late 2019 I took up an onshore role at the Maersk Supply Service headquarters in Copenhagen, before becoming a Maritime Instructor at Maersk Training in Denmark.

Facts
Interests: My job, sailing, engineering, traveling, music, classic cars.
Education: Fully licensed navigation officer and marine engineer (Master Mariner Unlimited, Engineer 1st class).
Current Occupation: Captain / Master Mariner, Maritime Instructor at Maersk Training, A. P. Moller - Maersk.
References: Find me on Linked In.